England is through to the semi-finals of the World Cup after beating Sweden 2-0.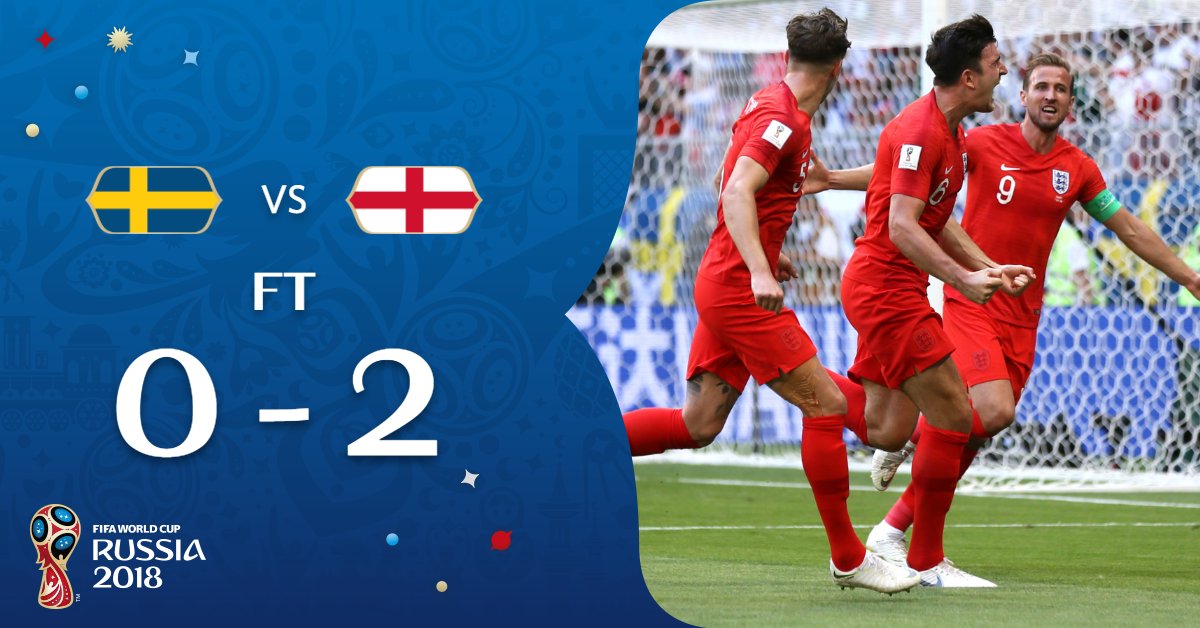 The Three Lions had a slow start which made for a dull first 20 minutes, but the pressure was on for Sweden when Harry Maguire pulled it out of the bag scoring a header from a corner at 30 minutes. Ashley Young initiated the set piece and Maguire scored his first international goal in Samara. Sweden have never won a World Cup game where they have been behind at half time, drawing two and losing nine.
And that statistic lives on as Dele Alli doubled England's lead when he escaped his marker 58 minutes in. At 22, he goes down as the second youngest player to score a World Cup goal for England, behind only Michael Owen. England will play the winner of tonight's game between Russia and Croatia in the semi-finals on Wednesday (July 11).