Sunmbo Adeoye, the mother of Tuface Idibia's sons, and her husband, Pastor David Adeoye, on Saturday, welcomed a baby boy in the U.S, their first child since they got married in July 22, 2013.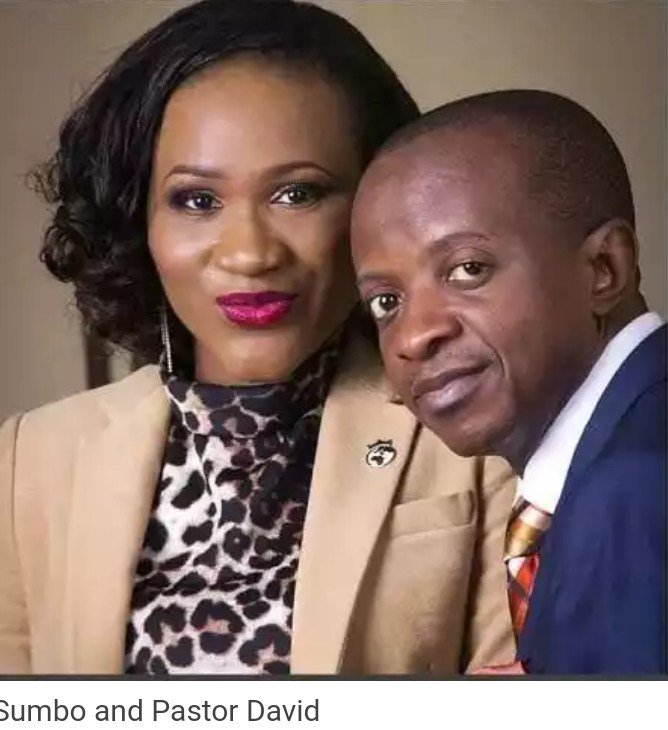 It is Sunmbo's third child and Pastor David Adeoye's first child.
The general overseer of Royal Christian Centre, Pastor David Olatunde Adeoye married Sunmbo, his church, choir member and mother of two boys, after he lost his first wife in 2011. Recall that Sunmbo Adeoye had before now revealed how she felt when Tuface proposed to Annie Idibia in 2012, on Valentine's day. While speaking at a single parents forum at her husband's church – Royalty Christian Centre, Sunmbo said she wasn't really bothered about the situation especially because she had a fore knowledge of it.
She said: "I remember the day when my baby daddy proposed to his girlfriend, I was on the list of those that will take praise in church for that Wednesday… well I had known what was going on but it didn't affect me because I had known what I want, so I had let go of that choice for God's will for me." "So I came to church, I was leading the praise session and everyone was just looking at me with pity eyes like 'omo yi o mo nkan ti on sele (this girl doesn't know what's going on o)." "After service, one sister even came to me and said it is well and in my mind, I am like what happened, did somebody die?
The person felt I was faking that I wasn't hurt by the proposal but she and the others didn't know I had been healed by God for my own expected end."
Pastor David on the other hand has also stated in an interview that he has no regret marrying Sunmbo. The Pastor who married Tuface's babymama after he lost his first wife, said in the interview; "Many people do not know that I have known Sunmbo as far back as 1998. She is a music minister and I had a brother who had a gospel rap group. She was the only girl among them.
When she finished singing one fateful day, even my late wife commended her singing prowess. I never thought that we would one day get married.
In fact, she was close to my late wife such that when she fell from faith during her dark days, my late wife played a major role in her restoration.
"Unknown to most people, her past experiences became my greatest attraction. You can hardly find a man of God who married a single mother; most men of God married a virgin. Every time, the body of Christ in Nigeria preaches 2 Corithians 5:17 but do not believe it. I saw people run away from me because they felt I had embarked on a risky journey when I started dating Sunmbo".