Popular media personality and On-Air-Personality, Tosyn Bucknor is dead, aged 37.
The radio host formerly at Top Radio FM (90.9) died late Monday.
According to reports, she was found dead by her husband, Aurelien Boyer in their home.
The event host and actress, a graduate of law from the University of Lagos was born with sickle cell anaemia. Tosyn began her radio career with Eko FM (89.7), presenting alongside comedian Tee-A. She later moved to Cool FM (96.9) where she interned and hosted the Fun Hour Show on Saturdays. Before her demise, Tosyn was a presenter on Inspiration FM's (92.3) afternoon belt.
Although she was popularly known for her time on radio, she played the role of "Osa" on the popular MNET soap opera, Tinsel. She was also a writer, a singer/songwriter who released the album – 'Pop Rock Soul and Jara'.
Tosyn worked with Cobhams, Skales, Rooftop MCs, et al. A two-time The Future Awards Africa (TFAA) nominee, she was a recipient of the Nigerian Broadcasters Awards: Most Popular Radio Presenter and ran a sickle cell project, These Genes.
Tosyn was born to Mrs Sola Bucknor and Mr Segun Bucknor, a Nigerian musician and journalist who died in 2017.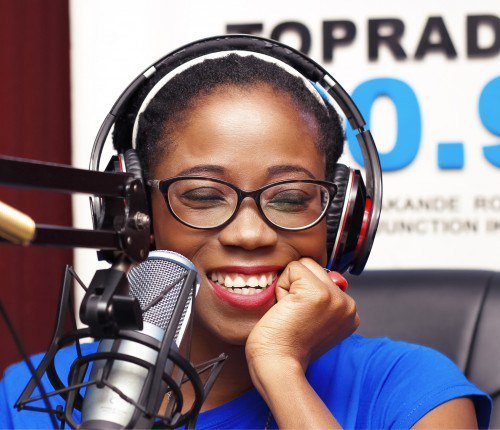 RIP Tosyn!
May God rest your soul and comfort all your loved ones- AMEN.