The Barcelona attacker, Luis Suarez marks his 100th international appearance with a game against Saudi Arabia.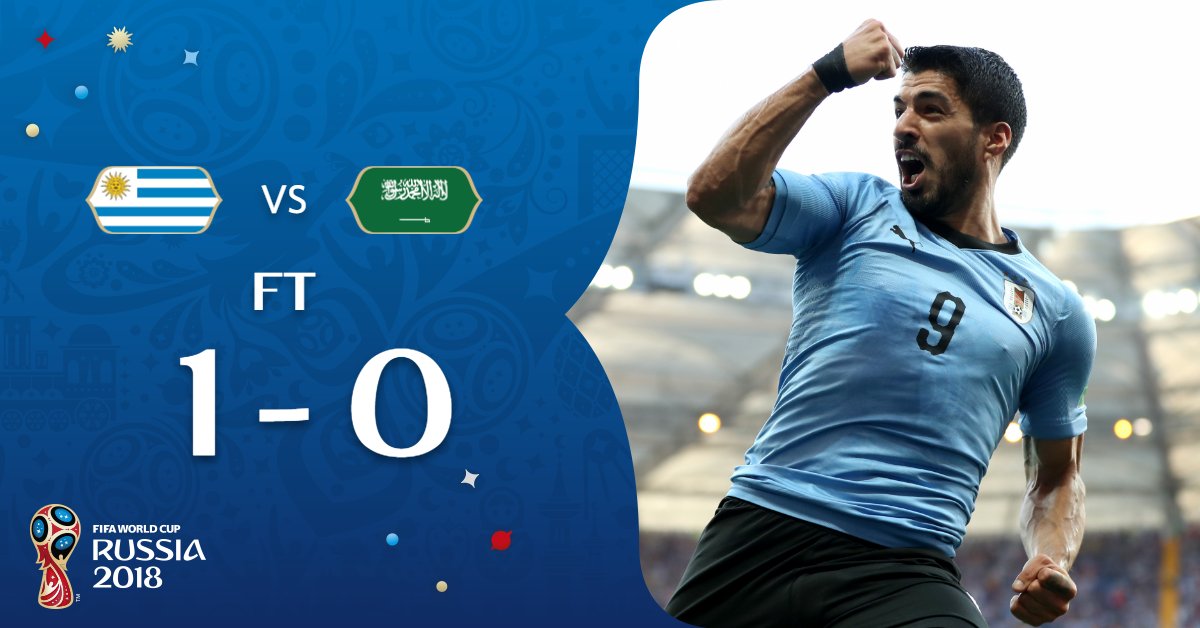 Luis Suarez put both Uruguay and host Russia into the second round of the World Cup while eliminating Saudi Arabia and Egypt at the same time. Suarez scored the winning goal in his 100th international appearance for Uruguay, knocking in a corner kick from Carlos Sanchez in the 23rd minute to give the two-time champions a 1-0 victory over the Saudis on Wednesday.
Final score: Uruguay1, Saudi Arabia 0.