Some Nigerians here in the UAE never cease to amaze me!
Do you know that there are some
Naijas
here in the UAE who have not been to the Desert Safari or any UAE resort?
Some Nigerians have been living and working in the UAE for years now and still have not been to places like the Ferrari World in Abu Dhabi, Dubai Museum, Dubai Zoo, Aquaventure- Atlantis The Palm, Wild Wadi, etc. This is not because they hate to or they don't have the time, it's because they'd rather save the money they are making here or send it 'home'. These Nigerians tend to covert every single Dirham to Naira before they ever think of spending it.
They would go, ''100 Dirhams for what, do you know that that's almost N10,000 back home?''
This mindset is so annoying!
They even look at you living a modest life like a fool and a spendthrift.
Gladly, I don't have friends like that but I have heard of people who are living like this!
The annoying Nigerians I have come across as a blogger here in the UAE are the ones who approach me for freebies on the blog!!!!!!
They would want you to advertise their products or services on your blog for FREE!
Can you just beat that?
Now, this blog post is about them and for them.
The non-Nigerians who approach me hardly ask for free stuffs on the blog, the worst case scenario is they request for a trade by barter, but with Nigerians, they don't know more than 'awoof', as if I came to the UAE to count the skyscrapers!
And they are running their own businesses too. And they are making money here. But annoyingly, they don't want to spend. They are wayyyyy too stingy!
Some are even so stingy inspite of what they make/earn that they don't even look like they are earning. They look
wretched
poverty stricken, and one would never guess that they have a few quids stashed up in their accounts! All they know is how to send the money 'home' once they get it.
As if they don't live once, they get to live twice or as if they are the only ones who know how to save and plan!
It's not even my business if they are stingy to/on themselves and not living, just existing, they should not extend that their silly 'awoof' and stingy mentality to my own side!
Gosh, I can't stand tight-fisted people!
And these people know and love good things o, they just don't wanna spend a
dime
fils!!!!!!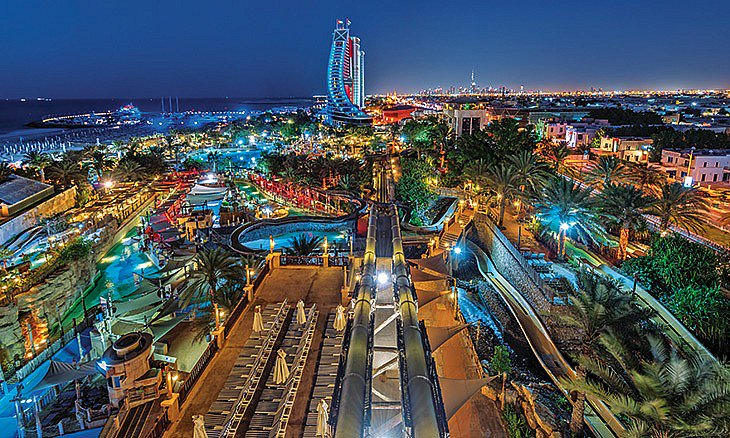 I remember a Nigerian female entrepreneur who approached me a few years ago for an advert placement of her spa on my website and wanted it done FREE! Meanwhile, she told me she had advertised the same project on Bella Naija which her uncle paid for, but with me, she wanted it free!!! Like seriously??
If you tell a Nigerian here that you charge, for example $1,000 per month for an advert on the website, they will first of all covert that amount to Naira and go N360,500 for what? That even Linda and BellaNaija don't charge like that! They refuse to acknowledge the fact that the locations are different, the standards of living are different, and that there are different incomparable factors.
What many people don't know is that here in Dubai, newbie bloggers and vloggers with just as little as 1,000 followers on Instagram charge thousands of dollars for a shout-out or ads on their platforms.
Just be active on Instagram, have a remarkable 'following', post cool and clear photos, be cool yourself and before you know it, you will be ca$hing!
Some of these Nigerian entrepreneurs would rather even pay white bloggers more money for advert placements but when it comes to you, they would now remember how you are 'brother and sister' or 'sisters' and ask for it for FREE!
The inferiority complex is REAL.
Some of us Nigerian bloggers may not be as popular as
Perez Hilton
yet, nevertheless, we are still in charge of our cyber spaces and running them well too, thankfully.
Put some 'R-E-S-P-E-C-K' on our names!
I DON'T BLOG FOR FREE, ROGER THAT NIGERIANS LIVING IN THE UAE!!!!
So, to all the stingy Nigerians here in the UAE, stay on your lane, (your stingy lane), live your stingy lives but don't approach me for free promos!
Toyeen B, epp me promote my new song!
'My sister', epp me advertise my goods on your blog na!
Toyeen B, I have an event coming up, talk about it in your vlog please!
'Nuff already!!!
STOP ASKING FOR FREE THINGS, PAY FOR THEM, HELP A BUSINESS GROW!
If I wanna help with free stuffs, I will, when I want to.
I do when I have to.
I don't know why many Nigerians still don't see blogging as a profession.
Or they think I like the sleepless nights, going for events when I'm sometimes not in the mood, and all the cons that come with blogging?
I don't think any Nigerian in his right senses here in the UAE or anywhere else in the world would approach their tailor friend and ask for free fabrics, free design and free sewing or ask their Doctor friend for free consultation, free treatment and free drugs!!!
Ko jo! (Not possible).
Now that the Ramadan has ended and life in the UAE has re-commenced, I have already started getting the 'epp me post' requests from these people again.
And they are not 'Lazy Nigerian Youth' o!
It is well.
Anyhow, hope your Thursday is cool like that, my beautiful TOYsters!
Enjoy,
Toyeen B. xo