His Highness Sheikh Hamdan bin Mohammed bin Rashid Al Maktoum, Crown Prince of Dubai and Chairman of The Executive Council, officially inaugurated the new Al Safa Art & Design Library, a branch of the Dubai Public Library, which is a part of Dubai Culture & Arts Authority (Dubai Culture), the emirate's dedicated entity for culture, arts, heritage, and literature.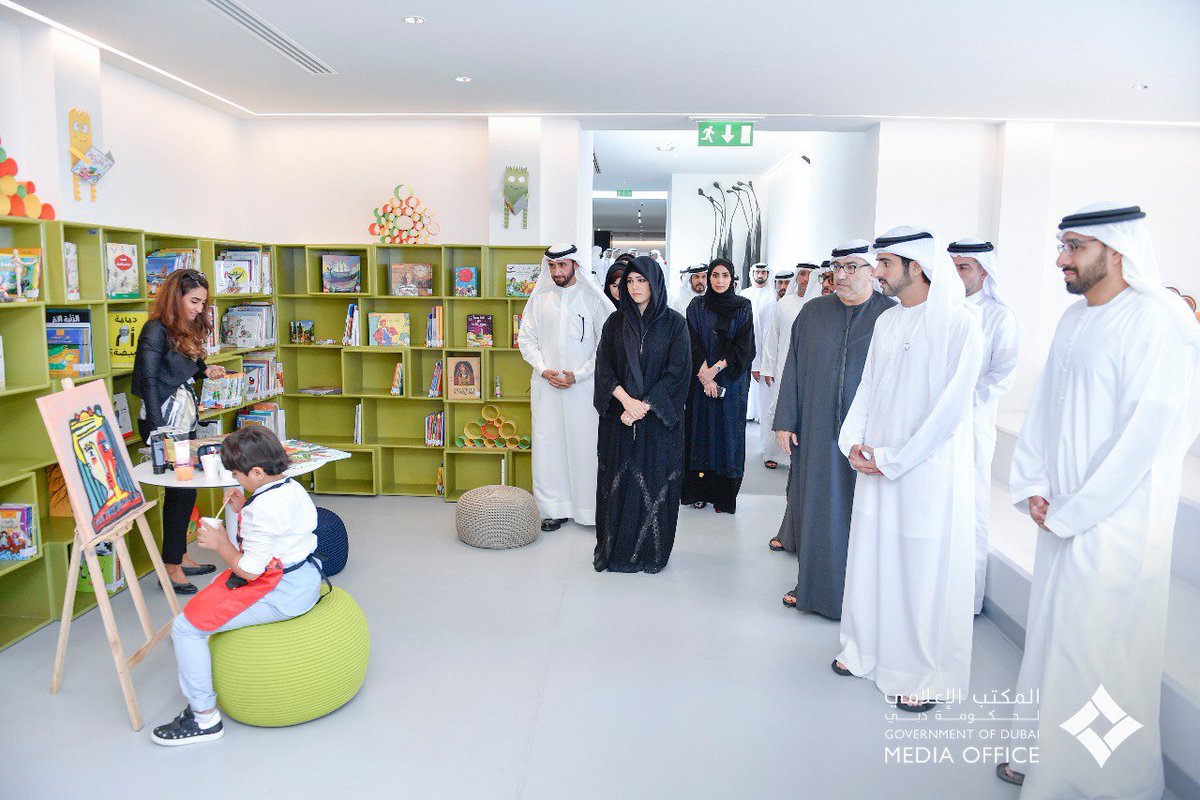 The new library is part of an initiative launched in 2016 by Her Highness Sheikha Latifa bint Mohammed bin Rashid Al Maktoum, Vice Chairman of the Board of Directors, Dubai Culture and Arts Authority (Dubai Culture), to support the UAE National Strategy for Reading by refurbishing the Dubai Public Library network. The Al Safa Art & Design Library, an initiative of Dubai Culture in partnership with Dubai Municipality, is a pilot project that will serve as a benchmark for libraries.
After unveiling an interactive digital curtain to inaugurate the Library, HH Sheikh Hamdan bin Mohammed toured the Library along with His Excellency Abdulrahman bin Mohammed Al Owais, Chairman of the Board of Directors, Dubai Culture and Arts Authority (Dubai Culture) and Her Highness Sheikha Latifa bint Mohammed bin Rashid Al Maktoum. The tour covered the Library's book section, which is home to over 4,000 titles, an art gallery, and a children's section designed to host a variety of events and workshops for children.
His Excellency Abdulrahman Mohammed Al Owais, Chairman of the Board of Directors Office at Dubai Culture, said: "Dubai Culture works tirelessly to develop Dubai's cultural and artistic landscapes. In line with its strategy to elevate Dubai's position as a global, creative, and sustainable city for culture, heritage, arts and literature, the Al Safa Library will help drive these sectors, and in turn boost happiness across the Dubai community. The library's design transcends traditional concepts to create a conducive environment for visitors allowing them to interact with each other and draw inspiration from the projects and initiatives that it will host year round. This will contribute to strengthening social cohesion and the cultural foundation of Dubai, while highlighting the UAE's noble values. The success of this unique project will serve to encourage the implementation of similar projects in the UAE to further the role of libraries and make them more appealing and relevant to new trends."
Her Highness Sheikha Latifa bint Mohammed bin Rashid Al Maktoum commented: "We are pleased to welcome both residents and visitors to the first specialised library in the UAE. Al Safa Art & Design Library redefines the classic library format with cutting-edge technology and immersive experiences, not only in the form of knowledge it can impart, but also the form of the design of its physical space. The library offers group workspaces, meeting areas, a café, an art gallery, a lounge area, and a children's library. As we value the original dimension of Dubai Public Libraries, I believe that the shift in the way we operate will engage new and young audiences at a time when the concept of the library is being redefined."
Her Highness continued: "This is but the first step in a journey we committed ourselves to, during the Year of Reading, and for this, we will continue to revamp the remaining seven Dubai Public Libraries. Following the one-million-book-initiative launched by my father His Highness Sheikh Mohammed bin Rashid Al Maktoum, Vice-President and Prime Minister of the UAE and Ruler of Dubai, and in alignment with the Mohammed bin Rashid Al Maktoum Global Initiatives, this pilot project focuses on the knowledge and learning sectors, in line with the Arab Reading Challenge, the Mohammed bin Rashid Library, and the Mohammed bin Rashid Al Maktoum Knowledge Award—all of which are a direct response to His Highness Sheikh Mohamed bin Rashid Al Maktoum's call to disseminate knowledge and re-ignite the passion for the written word."
Talking about the new Library, Dawoud Al Hajri, Director General of Dubai Municipality, said, "Based on the directives of our wise government and in implementation of the vision of His Highness Sheikh Khalifa bin Zayed Al Nahyan, President of the UAE, and His Highness Sheikh Mohammed bin Rashid Al Maktoum, to create a knowledge-based economy in the UAE, Dubai Municipality has supported reading initiatives through the refurbishment of Al Safa Art & Design Library by creating a new contemporary architectural style that reflects Dubai's approach to modern architecture, and modernizing and facilitating all its smart services. We have added an art gallery that will open the doors for talented local artists to display their work, in addition to a green area surrounded by long-living trees in support of sustainability."
In order to strengthen Dubai Municipality's strategy of establishing the principles of innovation and creativity, the Municipality strives to develop the city into the world's best smart connected destination by integrating cultural interaction and exchange of knowledge to enhance unity among people and civilizations, benefit from diverse ideas, and instill a culture of reading and arts in the UAE society.
The launch of the library coincides with UAE's National Month of Reading, as well as the conclusion of the UAE Innovation Month. It underlines Dubai Culture's strides in highlighting the role of reading in UAE's development and in encouraging Emirati youth to innovate. In line with the National Strategy for Reading, this step will also further Dubai Culture's vision to foster a generation of educated readers and establish the UAE as a hub for culture and knowledge.
The library will also host 'The Spirit of the UAE through the Camera Lens Exhibition,' a joint initiative launched by Dubai Culture, the Hamdan Bin Mohammed Bin Rashid Al Maktoum International Photography Awards, and the Emirates Falcons Photography Society. The exhibition will showcase a collection of photographs that document Emirati heritage and culture, selected by Ali bin Thalith.
The library features a beautifully designed art gallery and a creative space where emerging designers, architects, and artists can collaborate, support each other's work, and access a large collection of books and resources covering various fields of art and design including fine art, architecture, calligraphy, music, performing arts, and much more. It is also home to modern multi-purpose rooms and work areas, and a dedicated children's library equipped with an activity room, a media room, a book room, an interactive digital wall, green wall, and feature wall - designed to engage the younger generation.
The library has been designed to reflect the Dubai Public Libraries' position as prominent centres for knowledge and culture in the Emirate, supporting Dubai Culture's mission to strengthen the literature sector and bring happiness to society. In its design, the library embodies Friedrich Nietzsche's concept of quiet, spacious, and beautiful urban spaces for reflection that 'express the sublimity of contemplation and aloofness'.
Dubai Public Library Network includes eight libraries for adults and another seven for children, as well as multi-purpose halls and classrooms. All Dubai Public Library branches are connected via computer systems and have links with other modern libraries, providing access to vast sources of information and knowledge on an immense diversity of topics in both Arabic and English.
Dubai Culture aims to enhance Dubai's cultural scene and draw attention to the UAE's rich heritage. The Authority's mandate is to build bridges of constructive dialogue between different civilisations and cultures to enhance Dubai's position as a creative and sustainable global city for culture, heritage, arts, and literature, with the aim of empowering these sectors by developing creative and innovative projects and initiatives locally, regionally, and globally.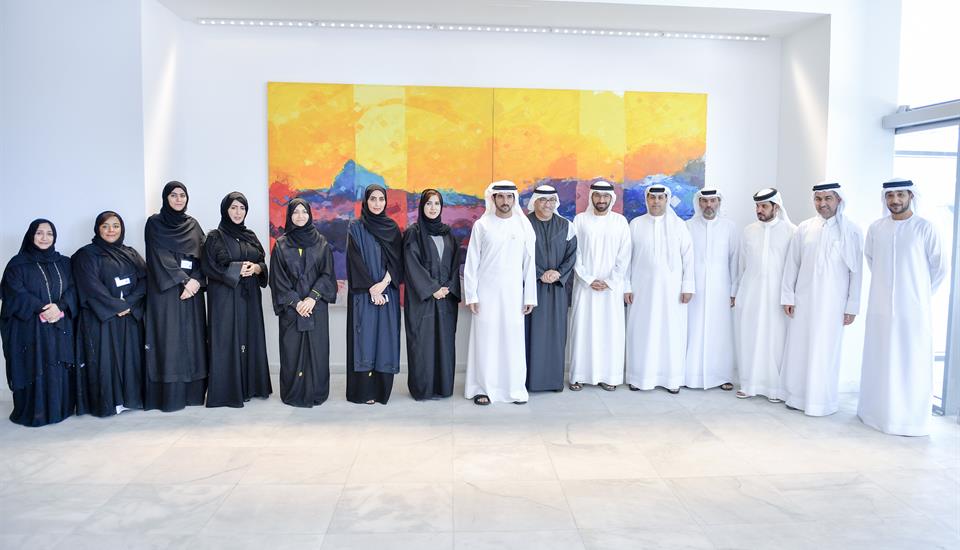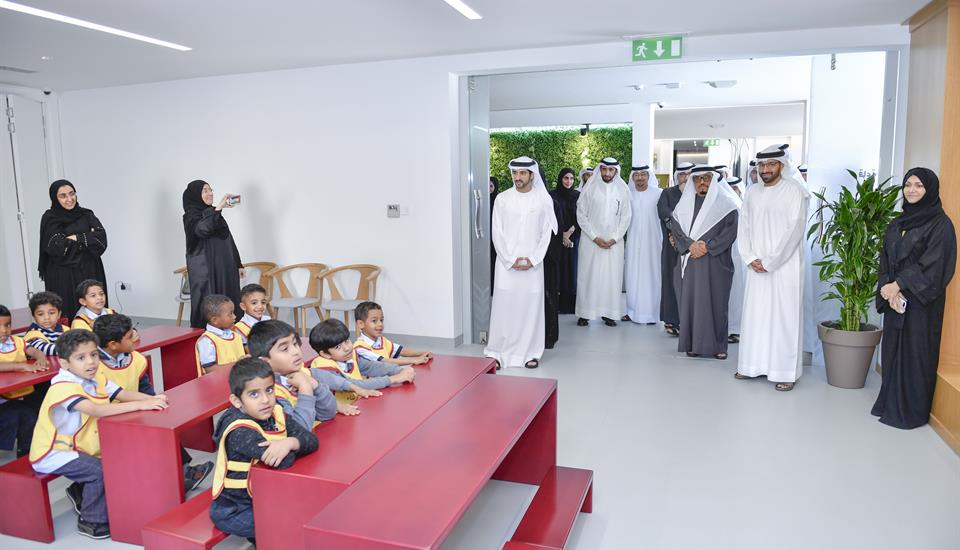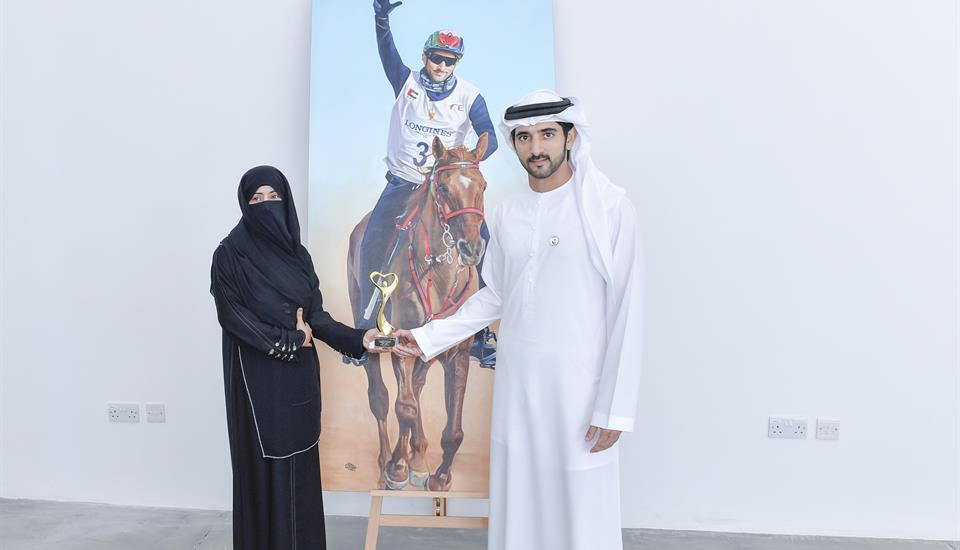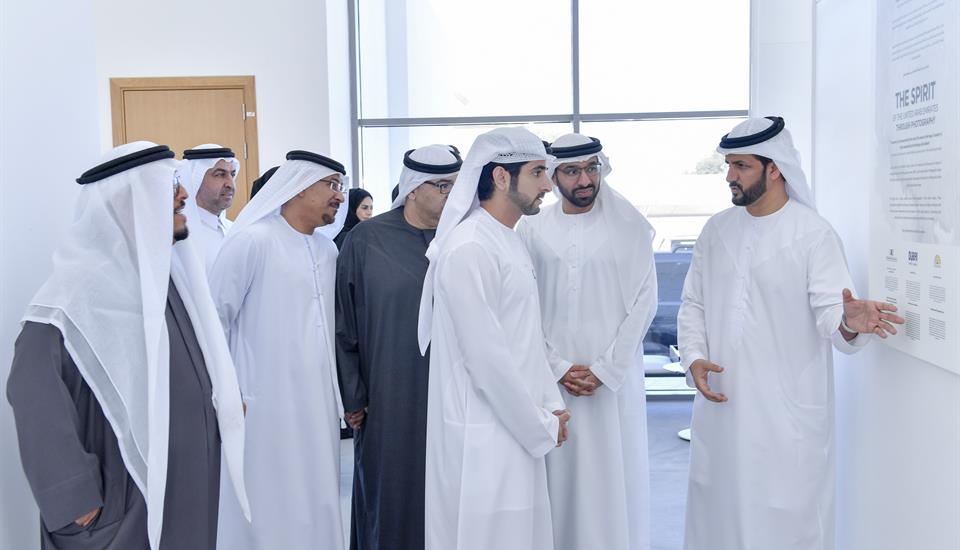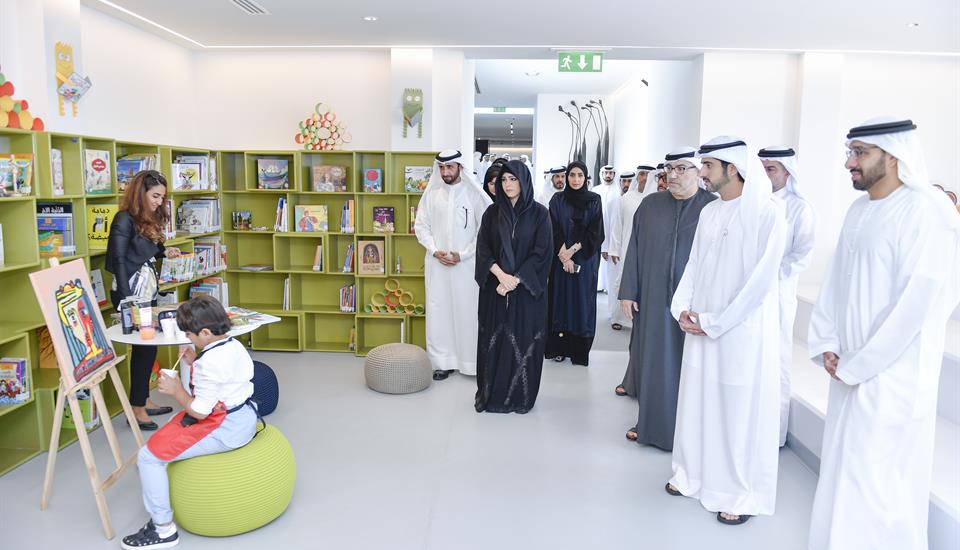 Culled From
Hamdan.Ae