R. Kelly said the parents of the two young women he is accused of holding against their will 'sold' them to him when they were teenagers in an explosive interview where he yelled, cried and protested his innocence on child rape charges.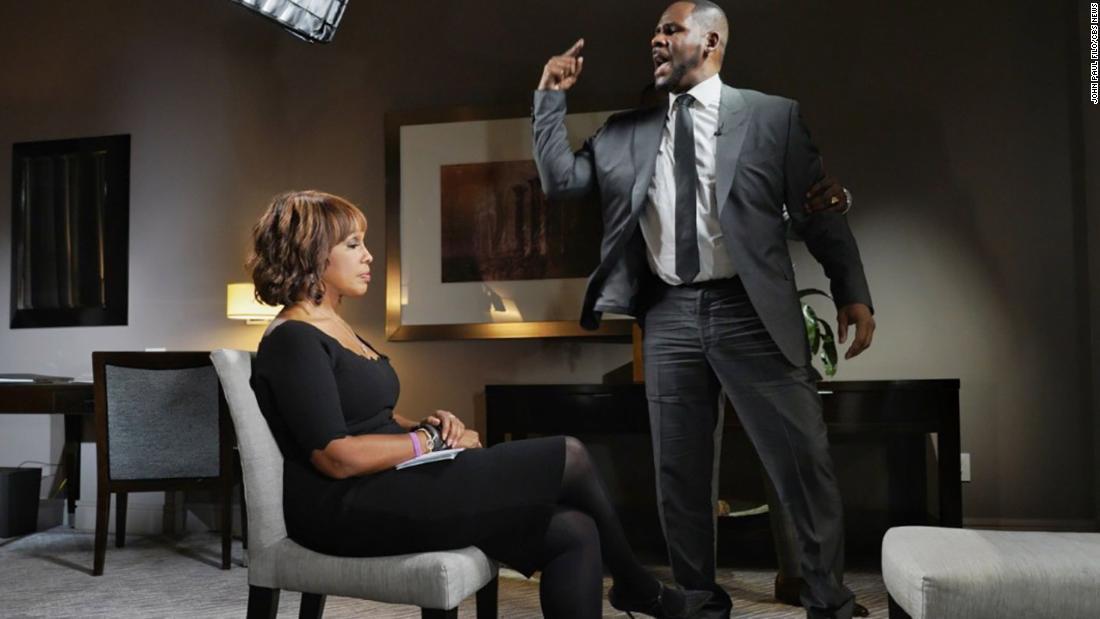 Kelly, whose real name is Robert, shouted, screamed and at times spoke directly to the camera while being interviewed by Gayle King for CBS News in an astonishing sit-down that aired on Wednesday. He said he had decided to speak out to clear up the 'lies' against him pending his next court appearance on child sex abuse charges. Kelly, 52, is facing 70 years imprisonment if convicted on the four counts he is accused of. Three of his four alleged victims were underage when he allegedly attacked them. The incidents happened between 1998 and 2010.
None are the women he now lives with. Their families' turmoil was laid bare in a recent docu-series where their parents and others who have lived with the singer in the past described the cult-like environment he allegedly forces them to exist in. At one point in their interview, Kelly had to be restrained by his publicist and he cried several times. Kelly described Azriel Clary, 21, and Joycelyn Savage, 23, as his 'girlfriends' despite both women's families claiming he brainwashed them after meeting them at concerts. Azriel was 17 when he pulled her onto the stage with him and Joycelyn was 19 and met him backstage at a different show with her mother. The women were interviewed separately in an emotional segment with King that will air on Friday. Neither has spoken to their parents for years.
Watch: