Young and the Restless star Kristoff St. John was found dead in his California home on Sunday, according to TMZ. He was 52.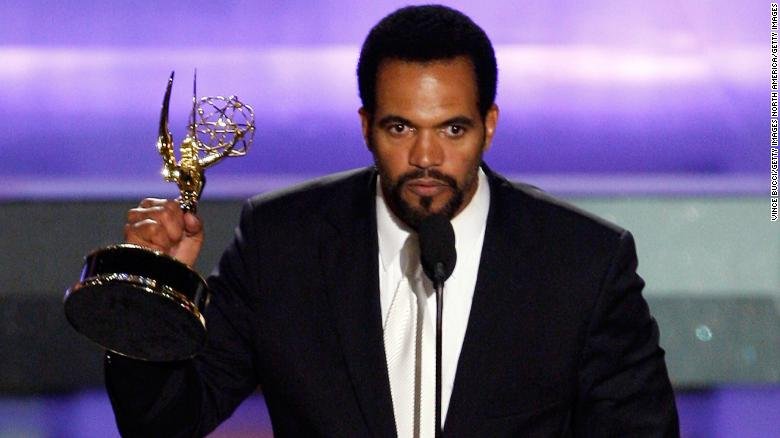 Friends of St. John went to his San Fernando Valley home to check on him and found his body, according to law enforcement. A source told TMZ there were no signs of foul play but alcohol may have been involved.
St. John's ex-wife, boxer Mia St. John, hinted that his death may be related to the death of their son Julian in 2014. Julian died by suicide while being treated at a mental health facility, according to TMZ. The St. Johns sued the facility for negligence and eventually reached a settlement.
"THAT HOSPITAL KILLED OUR SON @TheArtofJulian THEN MY HUSBAND @kristoffstjohn1 THATS WHAT HAPPENED! THEY KILLED MY FAMILY," Mia tweeted and then deleted on Monday.
It is unclear how St. John died but TMZ reported that he threatened to kill himself with a gun in 2017, around the time of the anniversary of his son's death.
St. John had played Neil Winters on the long-running soap opera since 1991. He has received nine Daytime Emmy Award nominations and won 10 NAACP Image Awards.
Kristoff's fiancée, model Kseniya Mikhaleva, took to Instagram to react to his passing — read her emotional outburst below.
"How did it happen ??? How ??? Why did you leave so early ???? and left me alone," the caption read. "I can't believe." The caption also said "You were everything to me .... you were a loving father, a loving man,.....how ??"
The post was later deleted, but not before it was shared on social media. She also posted Instagram stories including one showing the couple kissing and the caption "Why...just tell me why" with a broken heart emoji.
St John (pictured holding a letter) had portrayed the fictional character

#NeilWinters

on the long-running CBS drama Young & The Restless Still On 🇺🇸 USA

#TV

Across The World 🗺 since 1991.. He will Be Missed!! RIP

pic.twitter.com/DqTGGRJ1Dd

— @HeadStrong INK.❤️ (@danadanewfame) February 4, 2019