He threatened that his lawyers were gonna get in touch with bloggers and they did!
Let's start from the very beginning.
A couple of days ago, on Tuesday the 22nd day of January 2019 to be precise, the news of NBA player for Sacramento Kings, Iman Shumpert allegedly fathering a child with a woman he and his wife Teyana Taylor had a threesome with hit the net and went viral.
Teyana Taylor is a singer, actress, dancer, model and the video vixen is Kanye West's 'Fade' video.
Iman and Teyana have a beautiful baby together.
The alleged 'other woman' is Alby Rydes, and she's a 28-year-old adult film actress.
Okay, enough with the intro and on with the MAIN jist.
Yeah, so rumour had it that Iman had fathered a child with this woman they invited into their bed for a little fun.
Okay, so as a news blogger that I am, I went to many media sites and credible blogs to read the story, coined it my own way to avoid plagiarism and then published the article on my website:
''Iman Shumpert allegedly fathered a child with a woman he & wife Teyana Taylor had a threesome with.'
'
Note the keyword there, ALLEGED.
If you missed that post, click
HERE
to read.
I also added that the alleged baby mama refuted the rumours and Teyana also debunked it! (With screenshots of their speeches).
It was not up to an hour after I published the post that I got an Email from Iman's lawyer!
I am aware that most of my blog readers are from USA, UAE, Nigeria etc in that order but I was not expecting any thing of that sort so soon!
Iman's lawyer, Alan wrote to us at Toyeen B's World asking us to take down the article:
To Whom it May Concern: Please see the attached demand provided on behalf of Mr. Iman Shumpert. You have until 5:00 pm EST to comply with the terms stated therein. Thank You.
I replied:
To Whom It May Concern:
Hello there,
I would like to know why you are sending me this kind of threatening letter regarding an article on Iman and Teyana that we published a few moments ago.
This said article was NOT made up by us, it was gotten from another website (maybe not verbatim) but as the news is ALL OVER the internet, it was not difficult to write.
We here are not the only ones who wrote this story, US Weekly, Daily Mail, Times LIVE and so many other websites/blogs have the same story.
Why are you writing us telling us to take the post down?
Teyana slammed the 'rumour'/news and we also put it in the article, so how is this wrong or unprofessional?
It was an alleged case, and the people involved came out to deny the news, and all these are in the article.
So what exactly is your point please?
I may also need to get my lawyer.
To which Alan replied:
Ms. Balogun,
Whether your website was the only ones to write this story is irrelevant. Please be advised that we are notifying all news outlets that they must take the article down immediately, including, without limitation, those mentioned in your email. Our point was made clear in the letter; the article is defamatory, full of lies, and must be taken down immediately. Other websites we have contacted have already begun taking down the article, and we expect you to do the same.
Thank you.
Earlier on his Twitter page, Iman had threatened that he was gonna use his money to fight the bloggers who published this story: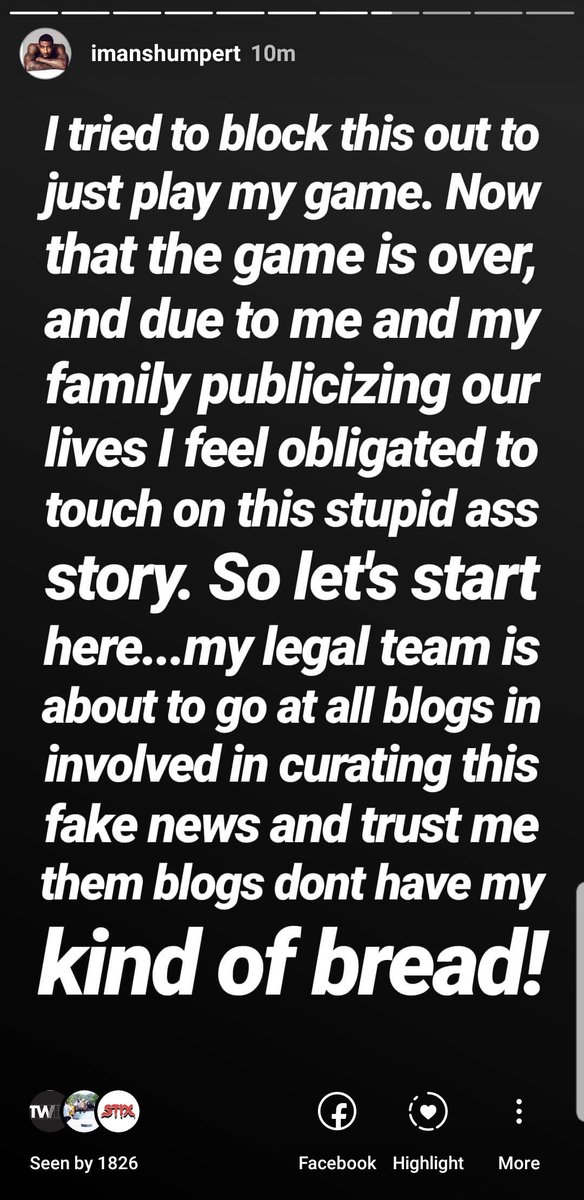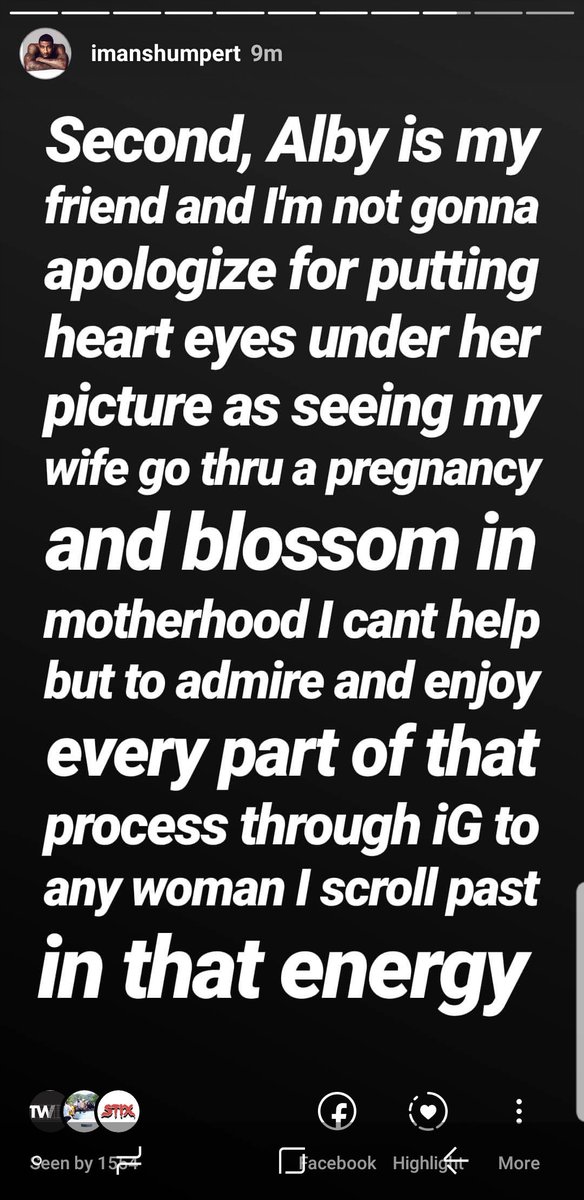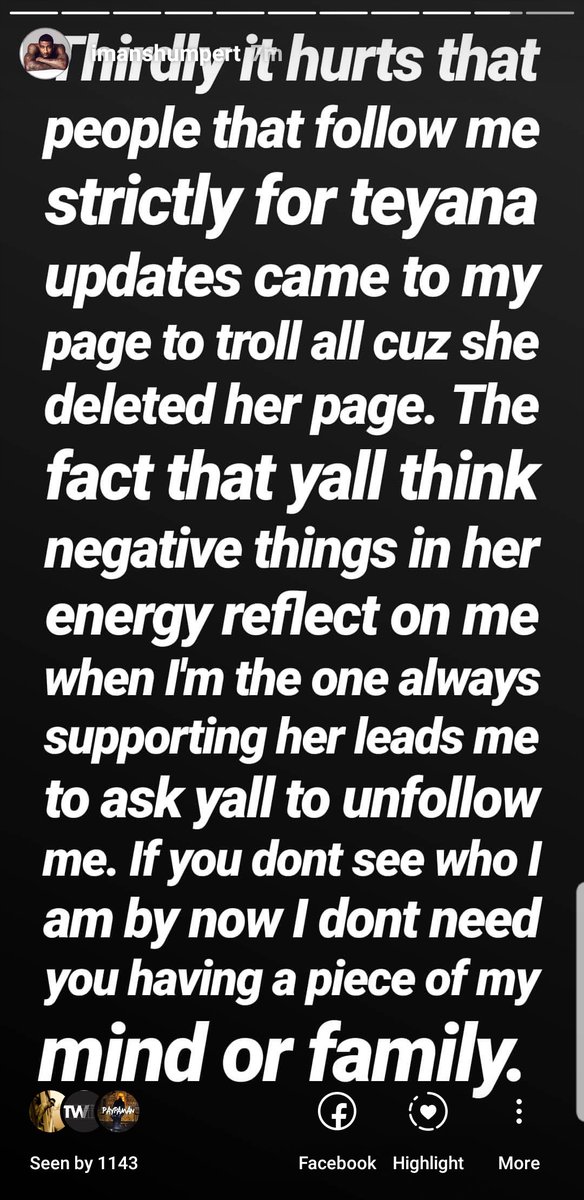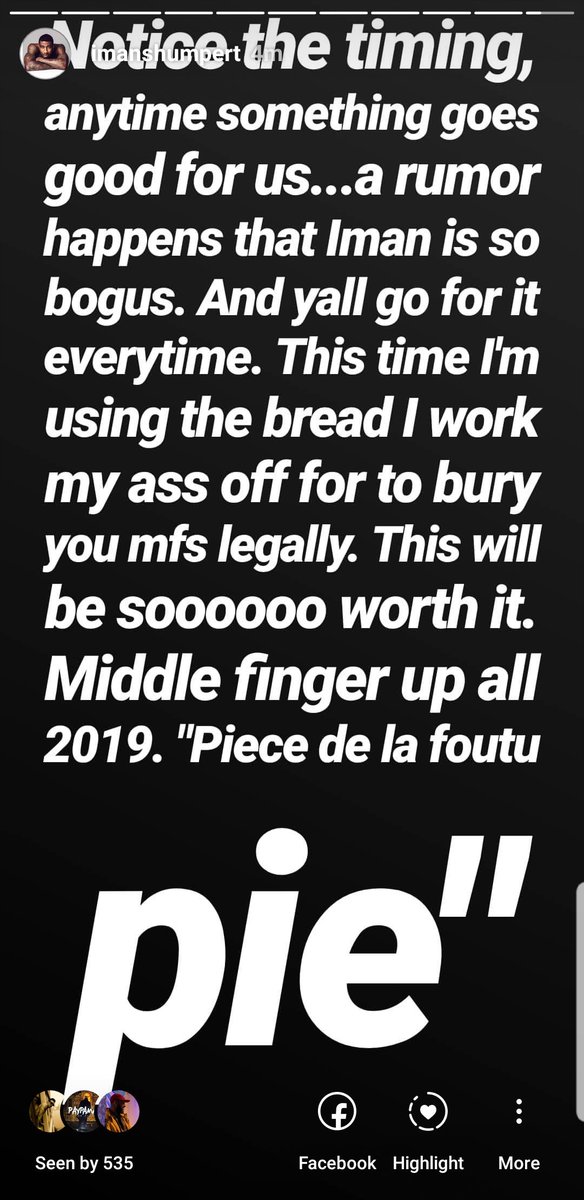 He added: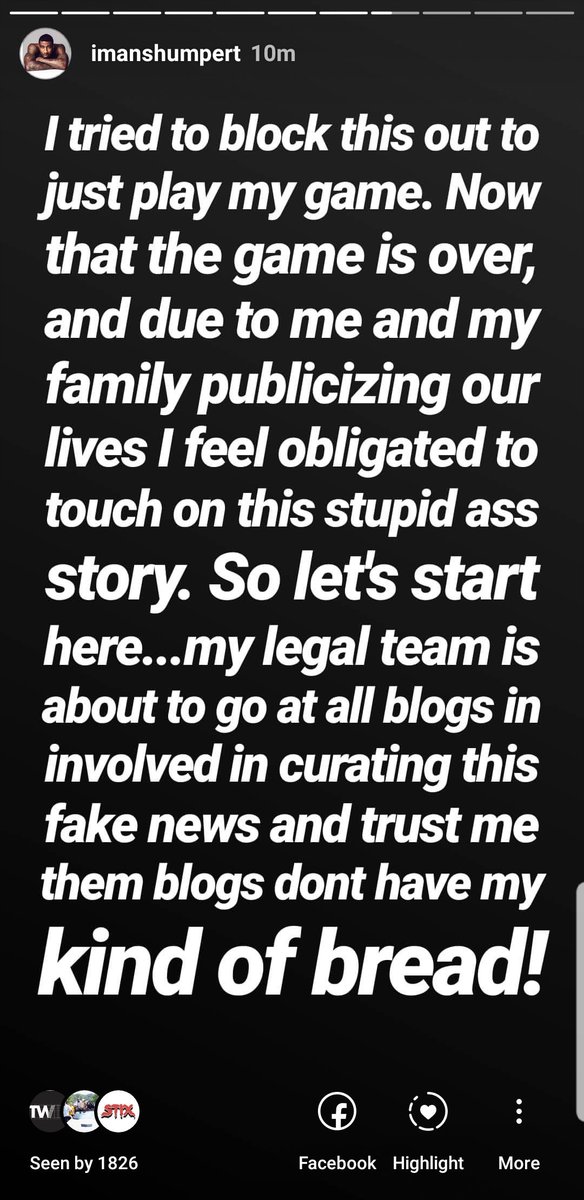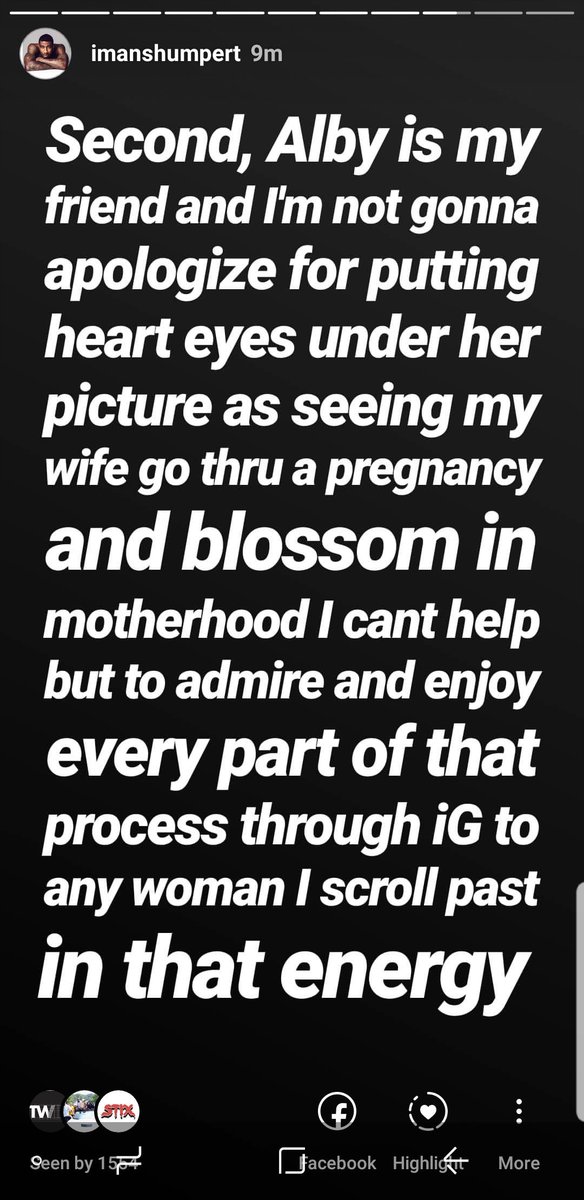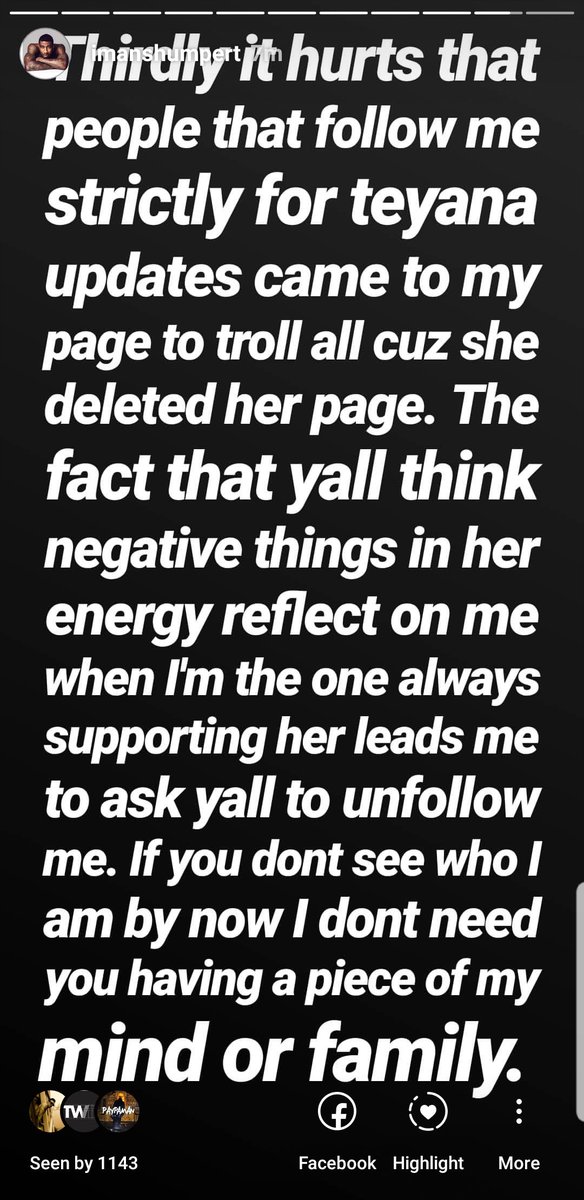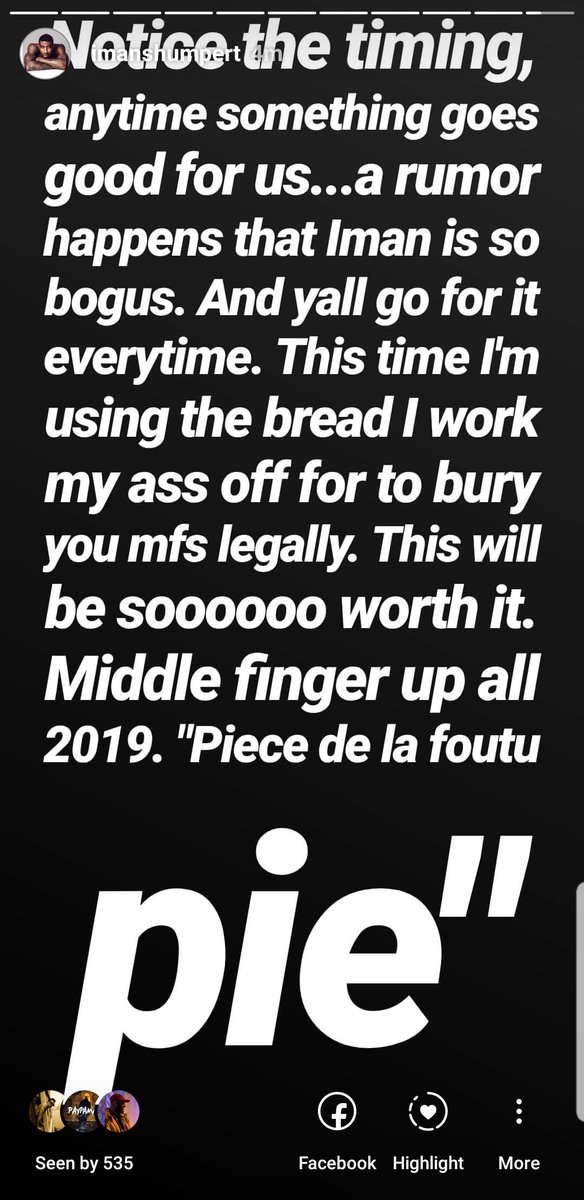 My advice to Iman is to go and use his money to go and find out the SOURCE of the 'fake news' and fight him/her instead.
Iman and his legal team should know that bloggers and media outlets are looking for clicks, more readers etc to their websites and once they are not the ones who curated the news and they just put up a story about any public figure they read on the internet using the word 'alleged', I don't think there should be any issue with that!
More than one million and one media outlets and blogs still have this Iman's alleged baby mama story on their websites.
I mean credible sites like Daily Mail, BET, TMZ, Bscott, Perez Hilton, US Magazine, Vibes, Complex, Rolling Out, Sports Gossip et al.
I wonder if they also received the Email that I got!
I have been blogging professionally for 5 years now and I'm not one to come up with any fake news for clickbaits!
Toyeen B's World is all about peace, integrity and credibility.
Come on Iman if you are freaking out about 'fake news' like this, what do you want Trump to do?
Y'all are public figures, it's expected!!!
For me, I abhor any form of drama and controversy but if you think I will pull down that post, 'ko jo rara, ko le werk'!!!!! (Please, if you have any Yoruba friend, ask him/her what I just wrote).
Sending y'all peace and light.
Toyeen B. xx
P.S
I'm so glad you guys read my posts though, thank you.

Do we have lawyers in the house, anyone, everyone, feel free to leave your comments below.