Offset has opened up about his feelings on his split with Cardi B.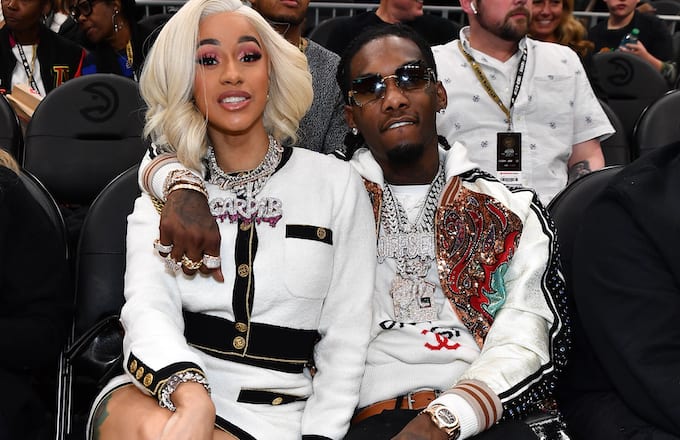 "Fuck Yall I Miss Cardi," the Migos third bluntly said on Twitter.
FUCK YALL I MISS CARDI

— OFFSET (@OffsetYRN) December 9, 2018
The tweet comes after Cardi alluded to their break-up during New York City's Jingle Ball. The Bronx native performed the Migos song "Motorsport," but chose to swap out one crucial lyric for another: "I get up set off, I turn Offset on/I told him the other day, yeah, we gon' get a divorce."
Cardi B remixed the lyrics to 'Motor Sport' to say "I turn Offset on. I told him the other day we should get divorced" 😂🤣

pic.twitter.com/tIeK8XXCmK

— UPROXX (@UPROXX) December 9, 2018
Cardi initially shared the news on Instagram that the couple had broken up, just before more cheating rumors made rounds.