George H.W. Bush, the 41st president of the United States, is dead at age 94.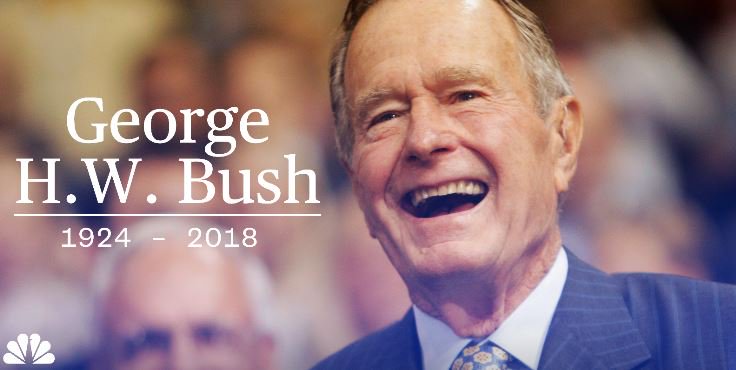 Bush, who in one term as president reasserted the U.S. as the world's lone superpower, rallying an international coalition against Iraq's Saddam Hussein in the first Gulf War and presiding over the fall of the Berlin Wall and subsequent collapse of the Soviet Union, died on Friday. He was 94. The announcement of his passing was made in a statement by his son, former President George W. Bush. "Jeb, Neil, Marvin, Doro and I are saddened to announce that after 94 remarkable years, our dear Dad has died," his son said in a statement released Friday night.
In a statement, the Bush family said, "He was a man of the highest character and the best dad a son or daughter could ask for."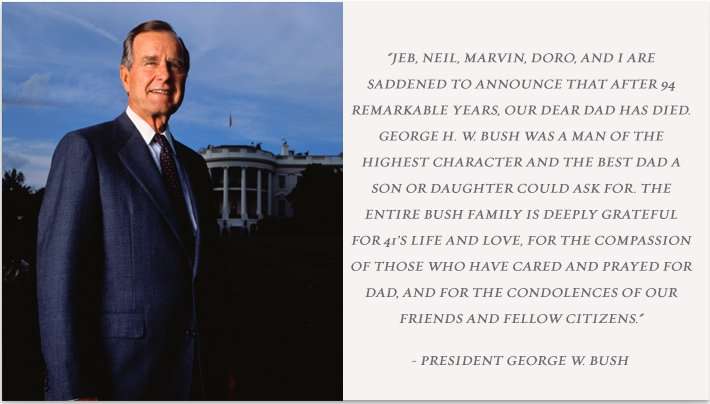 George H.W. Bush
's letter to Bill Clinton. Inauguration Day 1993.