Lewis Hamilton bared body and soul on Sunday after stripping down to his waist on the podium following his victory in the season-ending Abu Dhabi Grand Prix.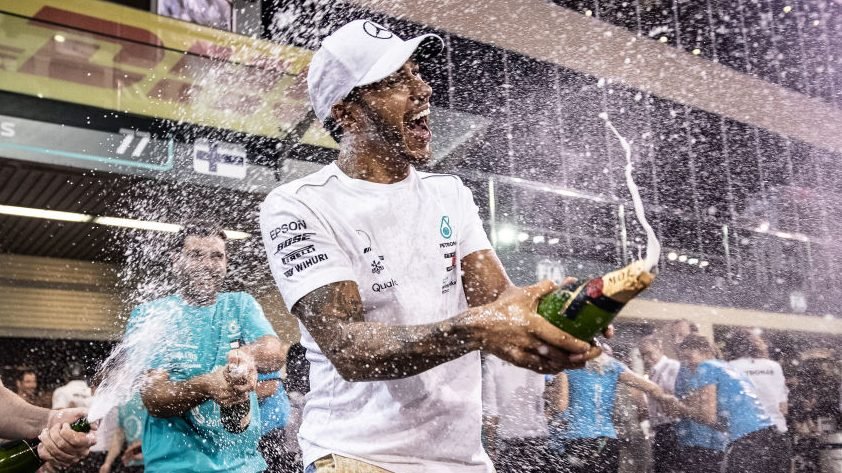 The Mercedes driver, who had already clinched his fifth Formula One championship, has a large cross and the words 'Still I rise' tattooed prominently on his back, with plenty of ink elsewhere as well. The Briton ended the season with 11 wins, equalling his best for a campaign, but the year did not start out that way with Ferrari's Sebastian Vettel winning the first two and Hamilton on the back foot.
For much of the first half of the season, the champion was telling people he did not have the quickest car but he and Mercedes came back strongly after the August break and reaped the rewards. Hamilton, Formula One's first black champion who has risen from an under-privileged background to success and wealth beyond his dreams, urged people to read 'Still I Rise', a poem by American Maya Angelou.
World champion Lewis coasted to victory from pole position at the season-ending Abu Dhabi Grand Prix on Sunday.
Having already secured a fifth F1 title, the British Mercedes driver beat Ferrari's Sebastian Vettel at the Yas Marina circuit to secure his 11th win of the season and 73rd of his career. It was a symbolic finish to a season where, again, he showed his superiority under pressure to beat Vettel into second place overall for the second straight year. Red Bull driver Max Verstappen finished third ahead of teammate Daniel Ricciardo for a fifth straight podium. The race was held up after a spectacular crash on Lap 1 involving Nico Hulkenberg, who was sent tumbling into the barriers and eventually settled upside down by French driver Romain Grosjean.
The Renault driver was unharmed and eventually climbed out. Veteran Spanish driver Fernando Alonso placed 11th with McLaren in his last F1 race with the team.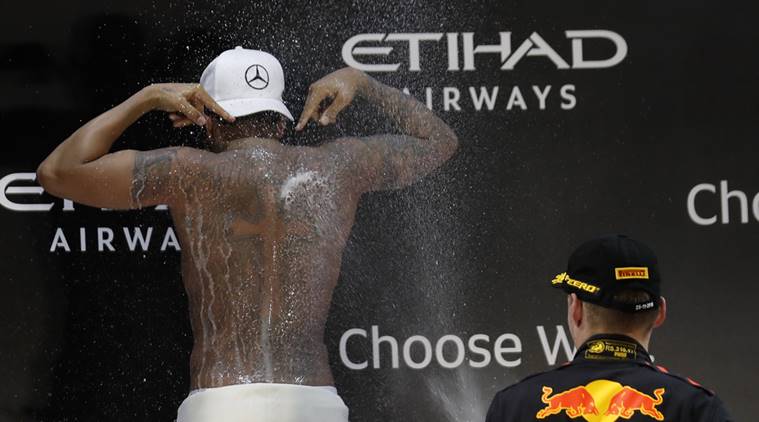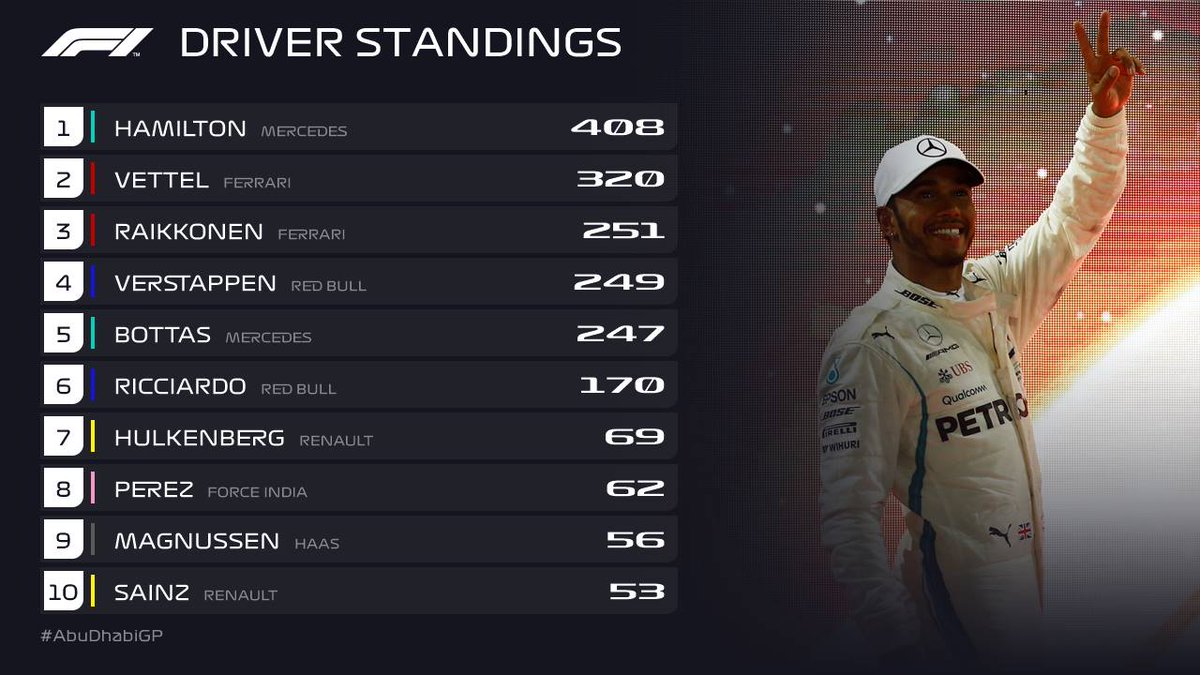 Congratulations Lewis!