European leaders took a break from Brexit talks Wednesday evening to enjoy a beer and a plate of French fries together in Brussels' opulent Grand Place.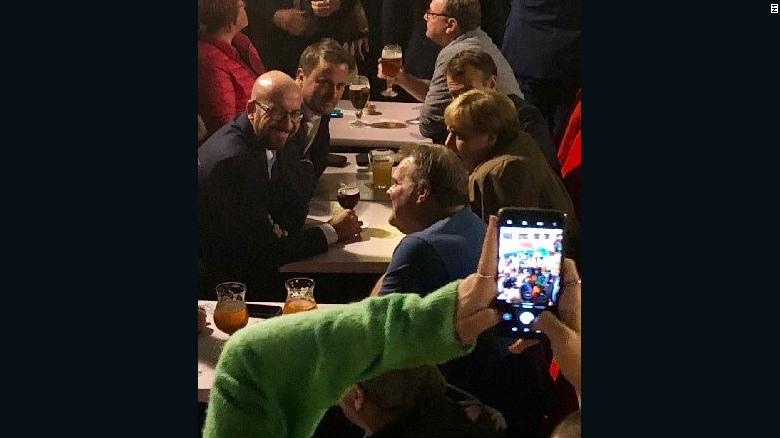 The cozy tête-à-tête at the historic Roy D'Espagne brasserie was attended by German Chancellor Angela Merkel, French President Emmanuel Macron, Belgian Prime Minister Charles Michel and Luxembourg's Prime Minister Xavier Bettel.
The bar is famous for its medieval knight puppets strung from the ceiling but it was the UK's scheduled departure from the European Union next spring that was left hanging at the summit of its leaders on Wednesday.
Merkel declined to answer a question from a fellow customer as to how the negotiations were going. "Please, it's a wonderful evening...let's not spoil it with that!" she reportedly said, according to
CNN
affiliate N1. "It is also important after meetings to discuss and believe me even though we are politicians, we are also humans," Bettel said. "Human relations are sometimes very important so we were able to discuss the topics we have today and tomorrow and to do a debriefing on yesterday and that was good."