Pop star Ariana Grande and "Saturday Night Live" actor Pete Davidson reportedly ended their relationship and engagement over the weekend, according to
TMZ
, after five months of highly publicized bliss.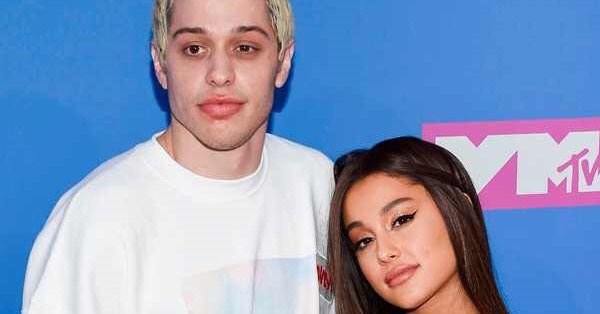 Davidson, 24, and Grande, 25, began dating in May, before quickly becoming engaged the following month. They put on quite a show: The pair got matching tattoos, practiced continuous oversharing and acquired a tiny pig over the course of the five-month relationship. As for why the couple broke up, several rumors abound.
People magazine reported that it was just a case of "too much too soon" for the pair, while TMZ cited the unexpected death of Grande's ex-boyfriend Mac Miller, last month as a tipping point. Grande has shied away from the public eye in the weeks since Miller's death from a suspected overdose. "Given the events of the past couple of years, Ariana is going to take some much needed time to heal and mend,"
Grande's representatives told People last month, after announcing that the singer would not be attending the Emmy Awards. In addition to Miller's death, Grande continues to struggle with post-traumatic stress disorder and anxiety after the May 2017 Manchester, England, terrorist attack outside of her concert. As of Monday, no evidence of a change in relationship status had appeared on Grande's social-media accounts, though the "Dangerous Woman" singer has kept a low profile online in recent weeks. Meanwhile, Davidson's Instagram was deleted as of Monday morning. Representatives for Grande and for Davidson did not immediately respond to The Times' requests for comment Monday. There is no word yet of what will become of Piggy Smalls, the couple's pet pig and star of Grande's "Breathin" video.