Ade Aruna was seen as one of the biggest boom-or-bust talents that the Minnesota Vikings took a chance on in the 2018 NFL Draft, but the young defensive end may have been dealt a crushing blow to his young career in the preseason game against the Jacksonville Jaguars.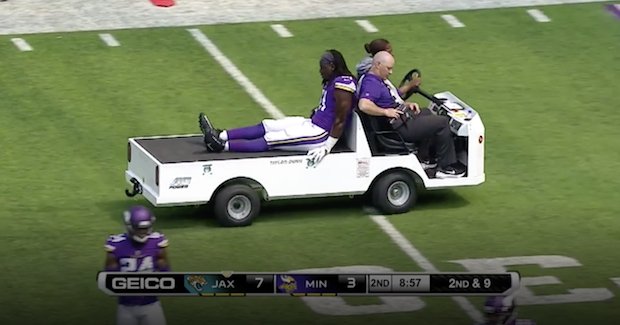 With the defensive end rotation already thin on Saturday with Everson Griffen and Tashawn Bower not playing, Aruna came into the game in the second quarter and suffered a leg injury that required he be carted off of the field.
He was replaced in the lineup by undrafted rookie Jonathan Wynn out of Vanderbilt. Aruna, who was drafted in the sixth round out of Tulane, was quickly ruled out for the rest fo the game.