Fox News honored the life of Aretha Franklin with an image of Patti LaBelle.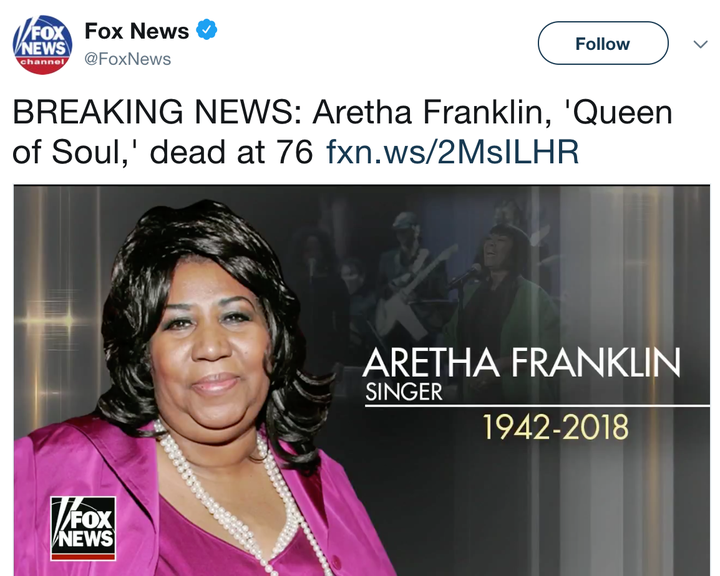 On Thursday, following reports that the Queen of Soul had died at the age of 76, Fox News broadcast a lengthy video featuring Franklin's life and performances.
The video, while sincere, had a glaring issue. At around the 3:30 mark, there's an image of Franklin with the text "1942 ― 2018." Transposed on that image in the upper right corner is a photo of a woman singing. A fast glance would lead you to believe it's Franklin. It's not. It's the legendary singer Patti LaBelle. The photo is from LaBelle's 2014 performance of "Over The Rainbow" for then-President Barack Obama.
Fox News later apologized for the error.
"We sincerely apologize to Aretha Franklin's family and friends," spokeswoman Jessica Santostefano said in a statement. "Our intention was to honor the icon using a secondary image of her performing with Patti LaBelle in the full screen graphic, but the image of Ms. Franklin was obscured in that process, which we deeply regret."
— Fox News (@FoxNews) August 16, 2018